I booked my flights with Easyjet Wed 7th to Mon 12th to Iceland for £ 144 hand luggage only and by midday was heading north in my hire car, a nice easy drive with a few stops along the way and about 4 hrs later I'm at my first recce location of Hvitserkur a basalt rock stack in Hunafjorour Bay on the east coast of Vatnsnes Peninsula.
Its light rain and the tides coming in so a quick bit of internet and I need to be back later about 21:00 with time to kill I drove the loop road around Vatnsnes but for very little reward ..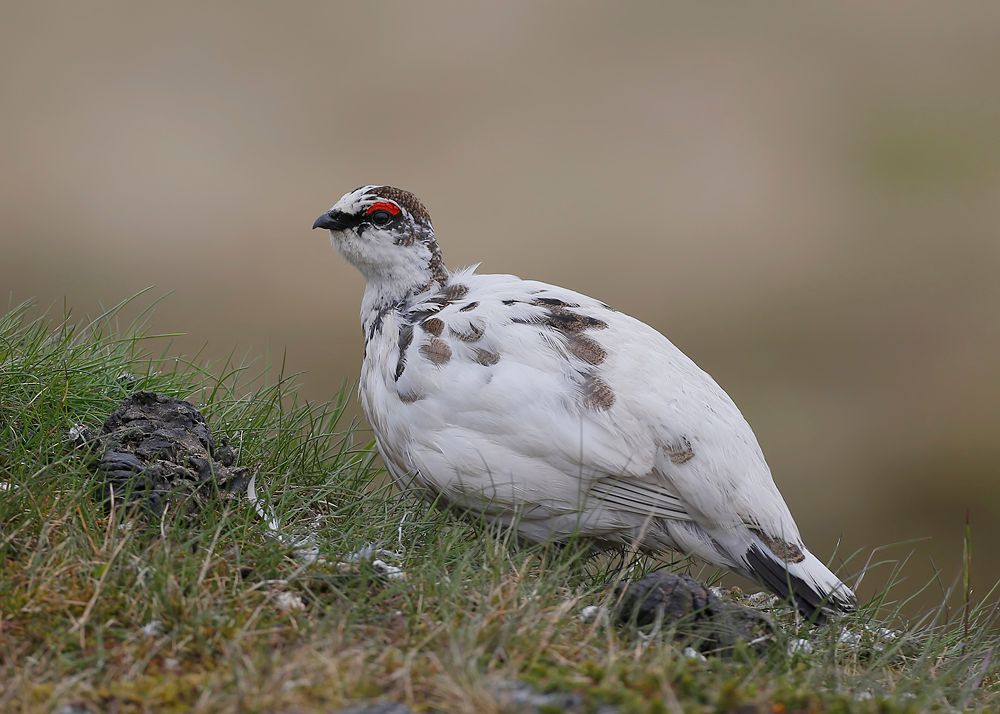 Back at the car park for Hvitserkur Arch I got all my gear together and walked out to the rock stack, the beach looked good for some bird photography when and if the light improves over the coming days but I got myself into position, set up the tripod and camera, got the filter holder on and took a test shot for exposure ....
Now I want my Lee Big Stopper to flatten the sea out which is in the bag ..
I'll tell you where it is on my f***ing desk in the U.k.
So now that image ain't gonna happen.
Slightly pivved with my lack of not packing essential equipment I decided to head further north onto Skagaheioi Peninsula this area looks great on the satellite map with loads of lakes dotted everywhere ..
Once off of Route 1 and on to the 74, I hadn't gone to far north of Blonduos but by now its approaching midnight, in front of me on the road was a group of Black-headed Gulls as I got nearer a smart adult Sabine's was with them ..
Another 20 or so km's and darting across the road was a Arctic Fox which seemed to vanish close to the road I pull up near to where I last saw it and was amazed to see it staring back at me ..
I stopped soon after and grabbed some sleep in the car ..
A few hours later and I'm heading further north in dull conditions with some drizzle, plenty of birdless lakes were past by but eventually two lakes had 3 Great Northerns so I added them to the Sat Nav and carried on ..
Having completed the entire loop road only to find virtually every track in to the interior fenced off so what looked good on the satellite map was inaccessible.
By now my tally of Harlequins was 70+ birds and with them being so plentiful I never bothered to spend any time with them, I've got days ahead of me to take some images of them, yeah you know that backfired on me ...
I returned for the Great Northerns which had cleared off but instead had a few Red-necks for amusement ..
Having not found my target birds I made the choice to re-locate on to the Snaefellsnes Peninsula a 3hr drive away arriving just after midnight..
Sleeping in the car again.
The sun was setting at midnight and rising again 3 hrs later so the alarm was set for a couple of hours waking up on the 9th to wispy clouds and clearer skies ..
I took the longer route towards Grundarfjorour via the lava fields.
The outflow from the factory in
Grundarfjorour harbour attracts Glaucous, Fulmar and Terns which I spent a couple of hours with but the resulting images were average dumping the lot once home ..
It was time for another £5 coffee and a £8 sandwich its not cheap here ..
I found a single Great Northern on the southern half of the peninsula and enjoyed a 2hr set, better light than previously with this species in Iceland but at a stalemate as I couldn't get any closer and the bird wouldn't come close.
Pushing on I completed the loop road and carried on east out on the track for Skogarstrond late evening ..
I returned back to the lava fields for some RTD that I had found earlier and as the sun set 7 birds came in to roost ..
Just after midnight I fell asleep in the car near the Divers for a few hours ..
The alarm went off just before 3am for another glorious morning on the 10th so drove the track through the lava fields which is
Helgafellssveitarvegur 577 off the 54 near Stykkisholmur ..
I decided to try my luck on Flatey Island and got on the first ferry over at 9am from
Stykkisholmur ..
Its roughly an hours ride over a return foot passenger ticket is about £68.
I just don't seem to gel with Flatey its a lovely place but again I couldn't find my mojo when it comes to pressing the shutter so went for a £5 coffee and a bowl of soup for £20 !!
I think it was about now when Jono contacted me with news he had found a Slav grebe down south near Keflavik.
I got the next ferry off ..
Back in the car and heading slowly south trying all possible loop roads and dead ends off route 1 with the evening session in mind for the grebe ..
The further south I went so the clouds rolled in for an overcast afternoon and early evening ..
One of the tracks I found a hotspot !!
12+ prs of RTD most still pairing up, a Slav grebe distant, pr of Oystercatcher, pr of Whimbrel and both pale and dark phase Arctic skuas in a 50 meter radius !!!!
I was still 90 minutes away from the grebe site when another message from JL alerted me to the time which had flown by so with a short stop en route then arriving just before midnight to some nice lighting conditions for the Slavonian..
I arranged to meet Jono 3am at the Eider & Tern Colony so headed south to park up for some sleep but got side-tracked half way by the fabulous sky ..
I eventually parked and grabbed 2 hrs sleep in the car before meeting Jono at 3am, with only one thing on my mind the grebe so a chat with Jono and a look at the colony and I was soon on my way ..
It was about 04:30am when I arrived at the Grebe site I scanned the lake and nothing, so then walked part of it just in case it was hidden against the bank but still couldn't find it ..
A local birder waving to me to get my attention he had found it so I gave up on the snipe flight shots ..
Late morning and Jono came by we chatted about a plan for the rest of the day, south where he had been yesterday or north where I had been, We decided north to the loop road I had some luck with yesterday.
We both struggled with tiredness on the 90 minute drive and once on the track grabbed 90 minutes sleep each.
The afternoon and evening on this loop road at the hotspot from yesterday was fantastic ..
If that wasn't good enough to put a huge smile on my face then this certainly was ...
This probable pair would let you crawl so close to them when resting out the wind but the moment you walked off with your back turned you were fair game ..
It was both scary and funny at the same time when being attacked ..
But hilarious to watch Jono getting dive bombed ..
Finally gave in about 10pm for the two hour drive south to my hotel in Keflavik, Decided against getting up early for photography instead I had a lay-in 5 hours sleep and then headed for the airport ..
The West fjords or The North East
Next-time ...