My highest count was 23 Audouin's on the rock breakers off Pollenca beach and only one was a 3rd. winter bird, which was the only one of the trip.
This bird was photographed on three separate days and I didn't managed to get any static images, if it came in and stood with the others I just didn't see it ..
Audouin's Gull ~ 3rd. W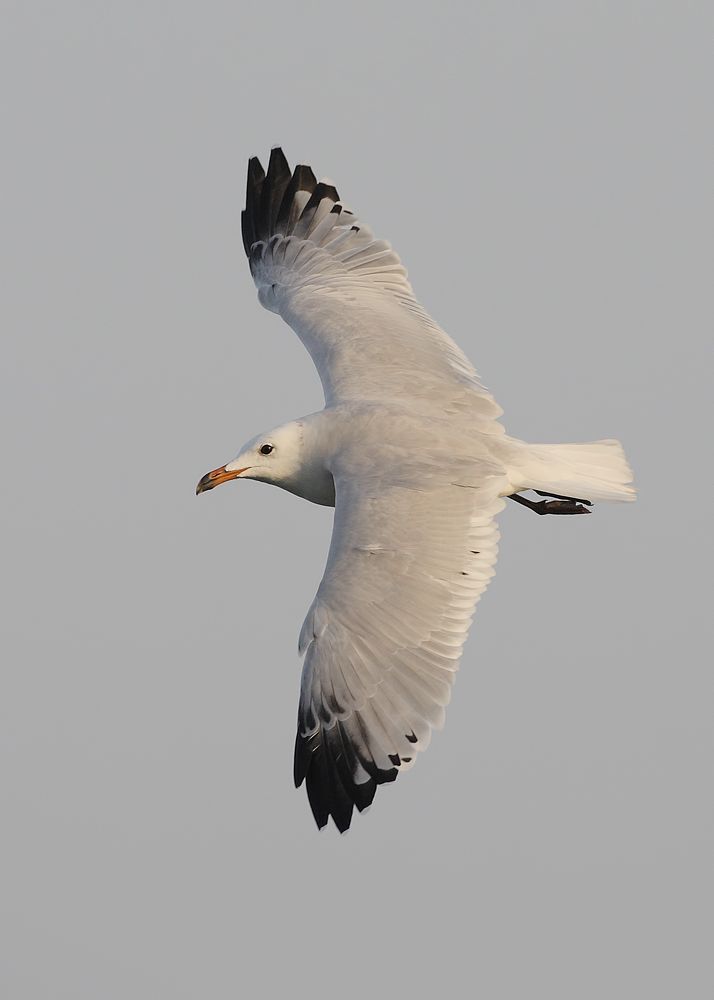 P9 & P10 still growing in ..
Dark markings to outer greater coverts ..
A couple of dark markings on secondaries ..
Isolated dark spot to P5 ..