A very dark, overcast day with south-westerly winds.
A reasonable amount of gulls came in for the offerings, but it was later in the afternoon when this bird showed up ..
First was a rather big 2nd. winter bird that had a slightly dropped wing which didn't restrict its flight but that wing looked stiff as it flew ..
Total got the id of this one wrong, my first impression was cach but a few features didn't quite fit and even though knowing something wasn't right I still stuck to cachinnans.
A few of you steered me in the right direction RB, DS & AB thanks for your input ...
Herring Gull ~ 2nd. W
A big bird when alongside another Herring ...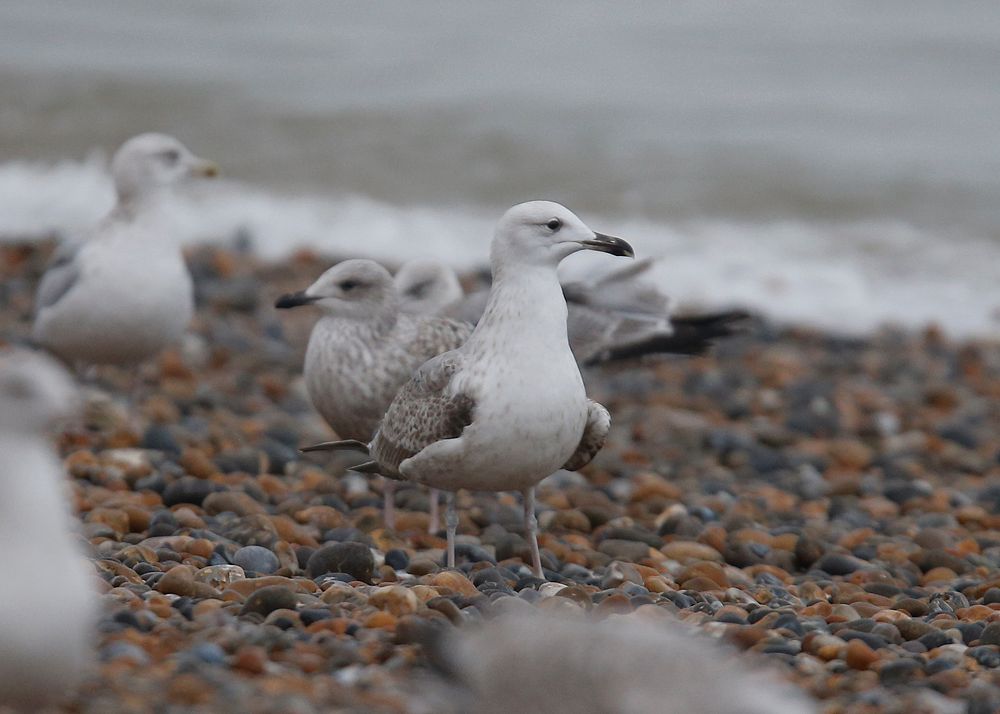 Here the dropped wing is noticable ...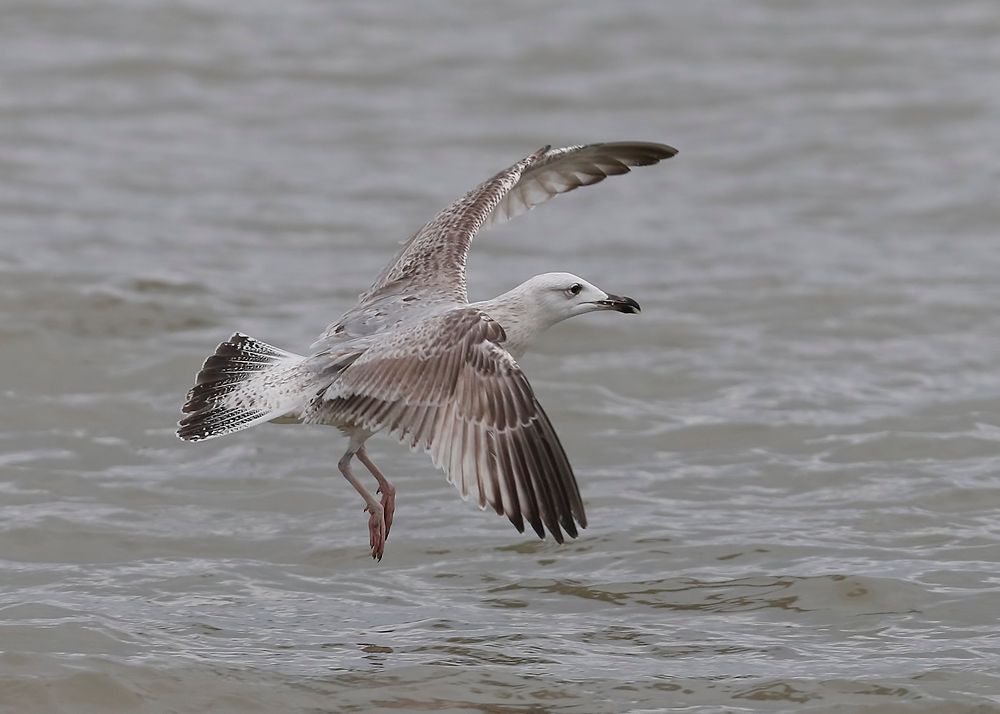 Just look at that superb tail pattern !!!
Then last thing in came a 1st. winter when the light had completely gone ..