Arriving at Getlini Dump, Rumbula in Latvia around midday, signed in at reception and then straight to the main dumping area ...
21st .. Overnight snow, sleet all day
22nd .. Dull & overcast all day
23rd .. Mist & overcast all day
About an hour to find the first Casp in the 1000's of gulls, then 3 in quick succession didn't take any images as they were in the mass of birds, thinking i'd wait to get them isolated on there own !!
Realising that getting birds out on there own wouldn't happen, and missing the first 3, it was time to take shots of every bird no matter what, something i find hard to do ...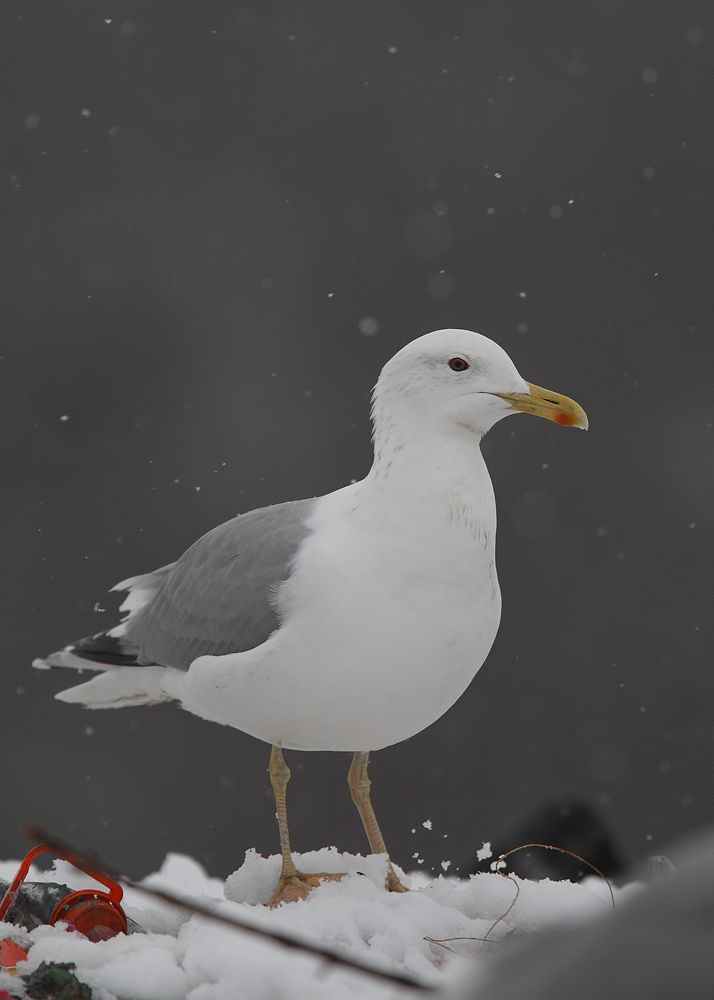 Near solid large tip to P10 & long grey tongues
2x 1st's ~ 1x 2nd ~ 1x 3rd ~ 1x ad
22.11.14
Today we were joined by two birders Gaidis & Ugis for some of the day, who's local knowledge of Getlini and its gulls was very helpful ... Thx ..
Another adult
And here's a dodgy image of a 1st. W
3x 1st's ~ 1x 2nd ~ 1x ad
Totals for the day ..
23.11.14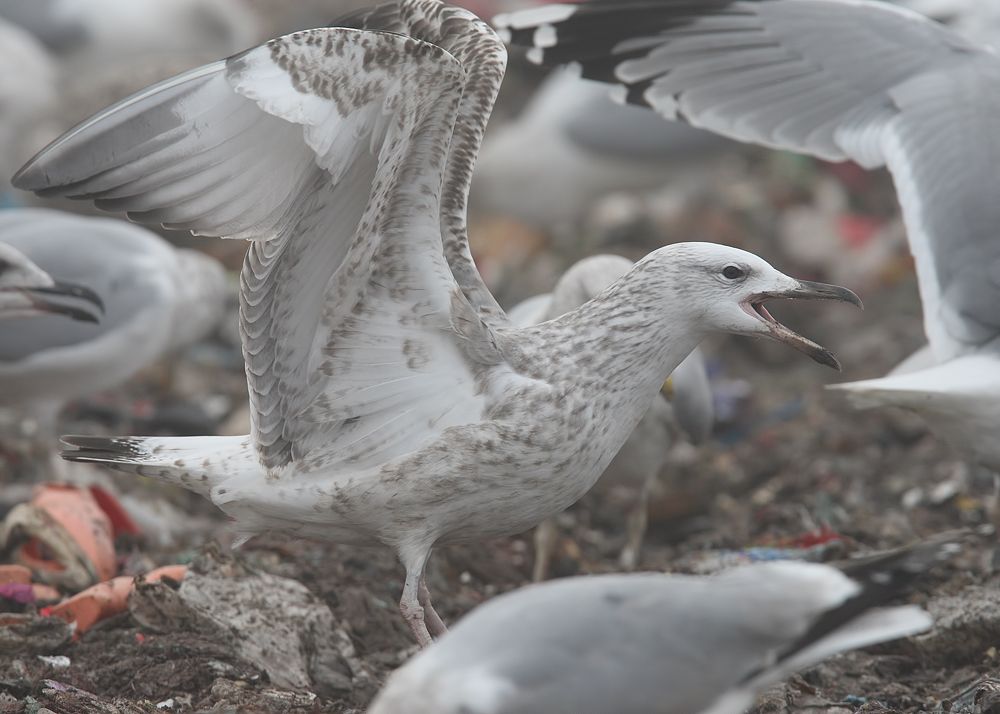 I hope i've got the the id of these following two correct ... ???
This next bird is an absolute beauty !!
7x 1st's ~ 2x 2nd ~ 1x ad
Totals for the day
Can you spot the Caspian ?
Two video's, the quality isn't great but you get the feel of what the dump is like !!
Here's a 360 degree view of Getlini !!
The gulls love the compactor !!
3 amazing days at the dump, really looking forward to a return visit soon ...