After the superb encounter with the Tawny Pipit at Son Real, we headed back to Puerto Pollenca for dinner.
Leaving the town towards Alcudia and at the penultimate round-about a farmer was ploughing and c.250 gull's with more dropping in continually, were feeding behind the plough ...
Most mainly adults, with the odd 3rd & 2nd year types.
I've never seen so many Yellow-legged Gull's gathered together before ...
In conversation with other birder's they were saying that these were ..
L. Argentatus - yellow legged type.
Now unless im missing the blatantly obvious all features point towards
Yellow-Legged Gull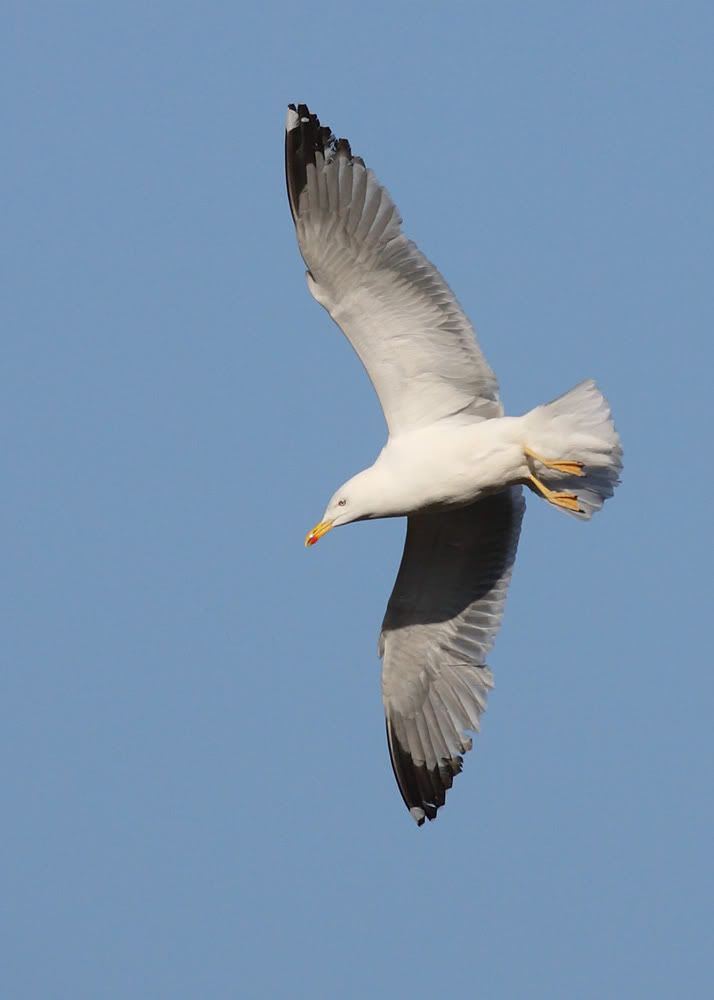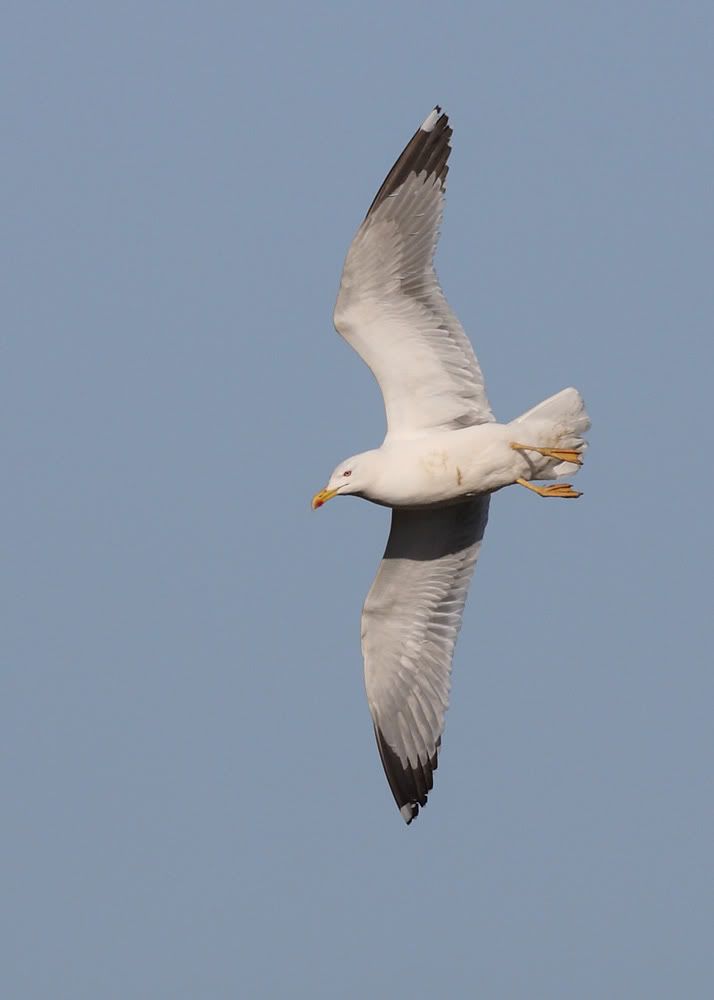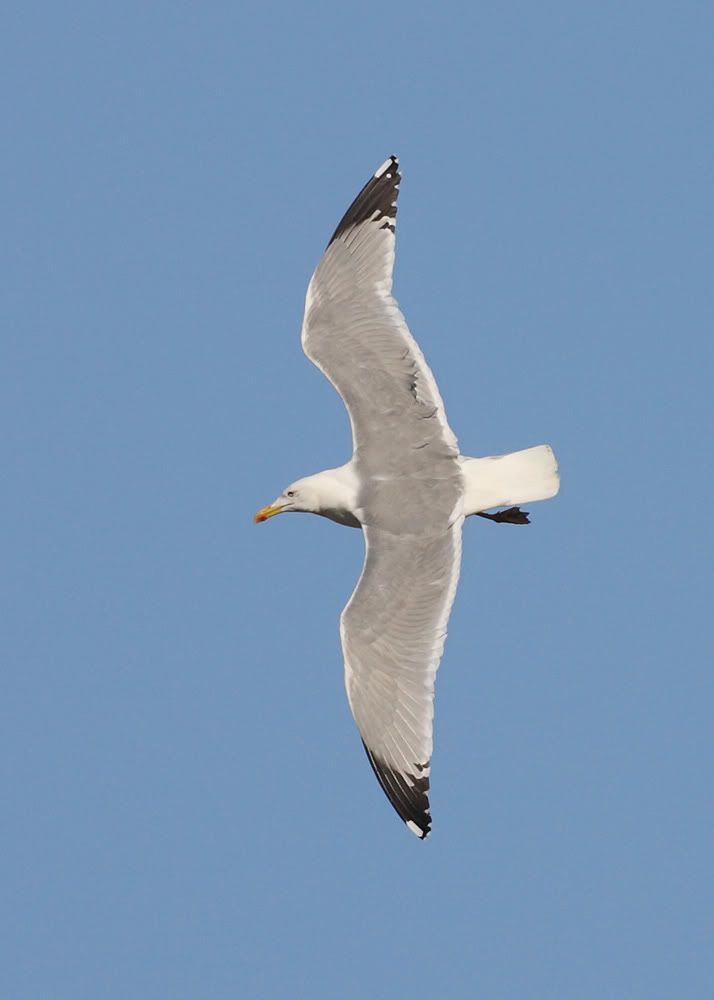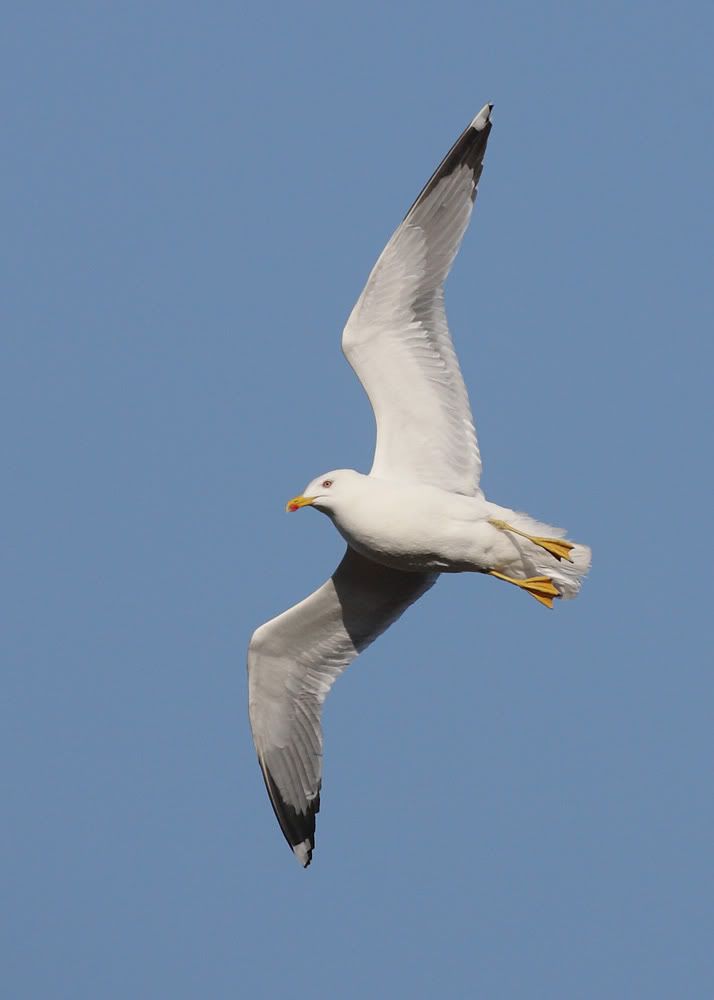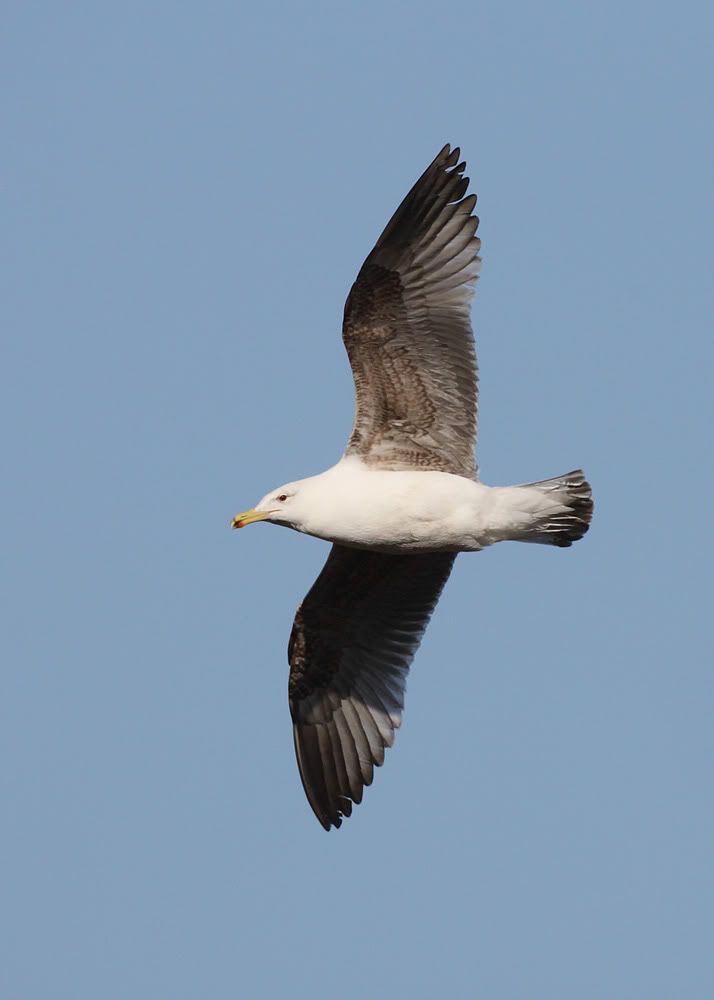 A couple of distant dodgy ones on the deck ...
Then another try for the Stone Curlew which were further away !!
We'll get 'em ..