With reports of a Ad. Caspian Gull on Sunday & Bank Holiday Monday at Crossness, London i was keen to have a look. The rain finally stopped on tuesday afternoon so i went out in hope !!
There wasn't that many gulls opposite the Golf Center and after scanning through them couldn't find the ad. Caspian that Richard & John had but i did see this bird ...


1000mm F8 and severely cropped !!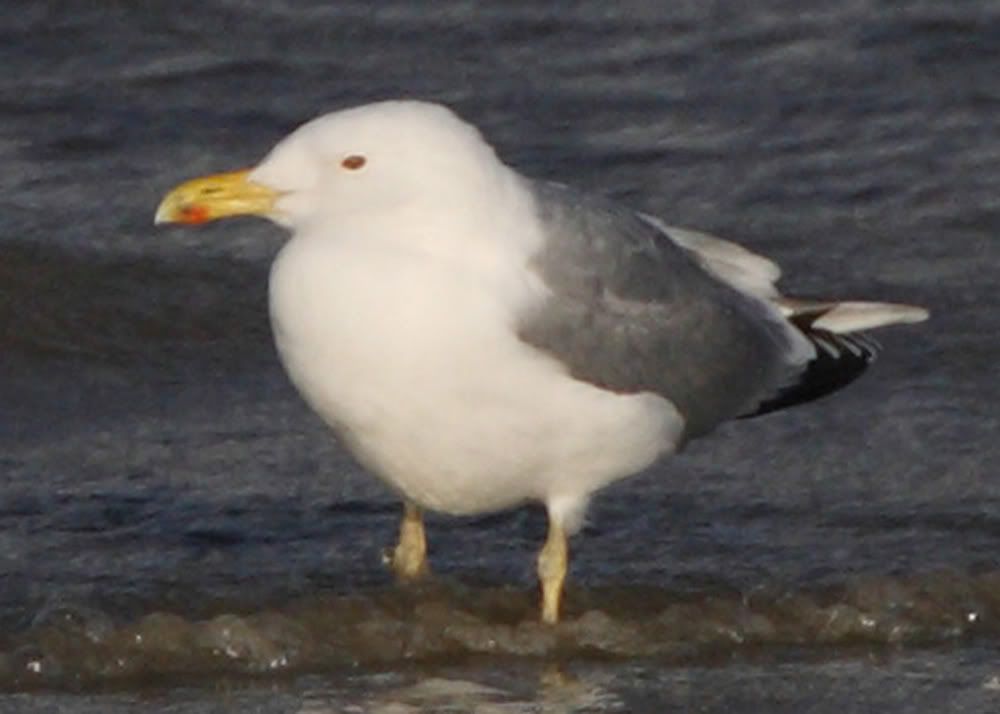 Pale Yellow leg's
Large white tip to under of outer Primary .. P10
Dark eye bi-coloured
Puffed out Breast, flat middle and dropped belly
Parallel bill has a dusky mark on red gonys spot & culmen
Sloping forehead but square looking head !
Clean white head
Grey upperparts lacking blueish tinge
Often stood dropped bill as top image
1 .. Large white tip to P10
2 .. White mirror on P9
3 .. Triangular tip to P8
4 ..
Triangular tip to P7
5 .. Triangular tip to P6
6 .. Solid narrow mark to P5
7 .. Black mark onto P4
A .. Long pale tongues
The long Pale tongues even further reduce the small amount of black visible in the wing ...
1 .. Large white tip to P10
2 .. Large white mirror on P9
3 .. Solid narrow mark on P5